Advertising Solutions - Ultimate Outdoor Network
Network advertising options for hunting/fishing guides, outfitters, lodges, landowners, shooting clubs, dog breeders and dog trainers.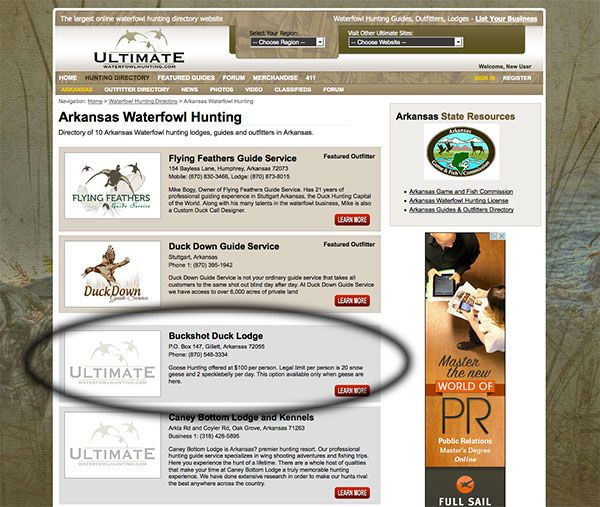 Free Directory Listing
List your company in our national directory at no cost. Click login at the top of any of the websites and edit your free listing after you have claimed your listing.
Logo, business name, mailing and/or physical address, phone numbers, email, social media icons, website url, and up to 255 character summary about your business.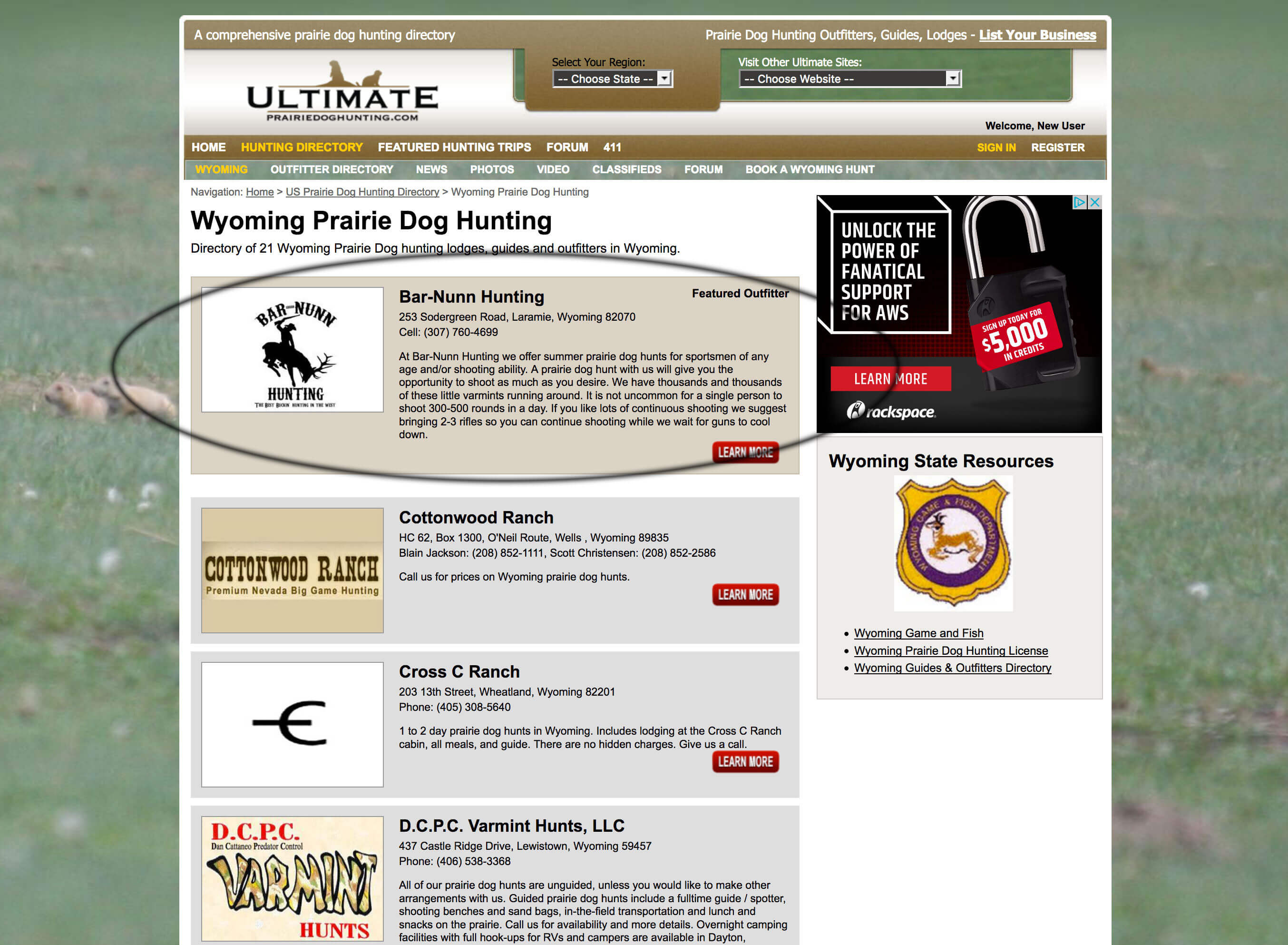 Listing Upgrade Package
An inexpensive way to increase phone calls, emails and clicks to your website. Since your directory listing will "float" to the top of the state directory and stand out among the masses (sorted alphabetically). Get your business name, business logo, mailing or physical address, 1 or 2 phone numbers, up to 255 character summary about your business, your website link, up to 6 photos and the label of "featured listing" and a link to your profile page. Read more at the link below.
Corporate Partnership Options
We are currently looking for a corporate partner on our Ultimate Outdoor Network. We have several opportunities on this site or our growing network of websites. If you are looking for a partnership or branding solution, we would really be interested in putting together a custom corporate package.