Advertising Solutions - Ultimate Outdoor Network
Network advertising options for hunting/fishing guides, outfitters, lodges, landowners, shooting clubs, dog breeders and dog trainers.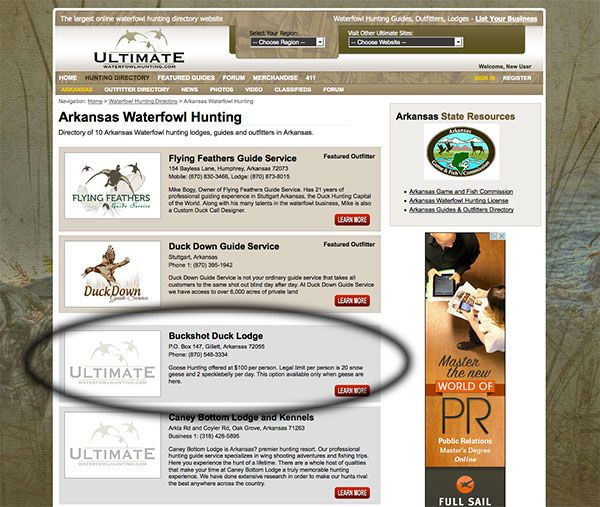 Free Directory Listing
List your company in our national directory at no cost. Click login at the top of any of the websites and edit your free listing after you have claimed your listing.
Logo, business name, mailing and/or physical address, phone numbers, email, social media icons, website url, and up to 255 character summary about your business.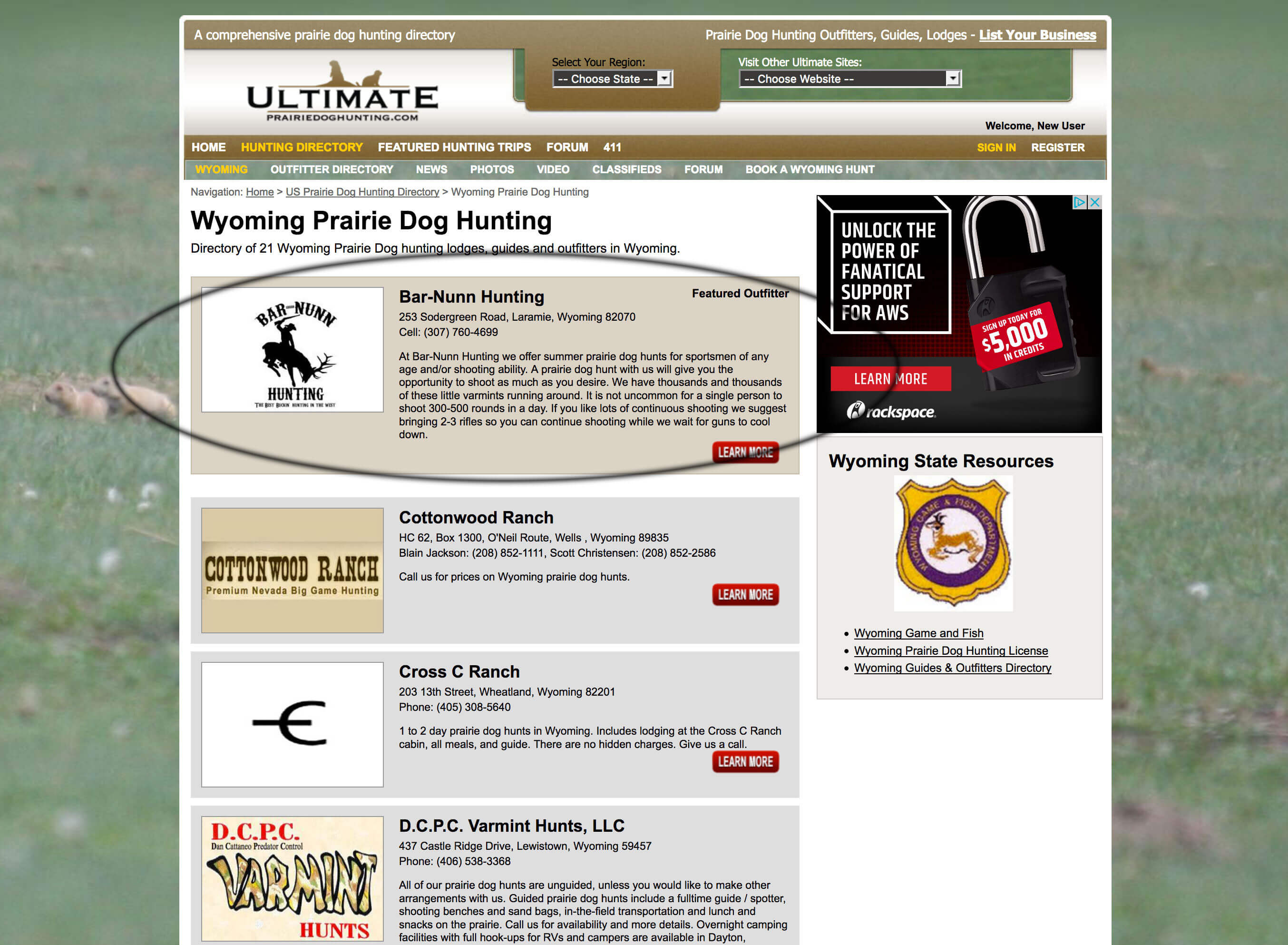 Listing Upgrade Package
An inexpensive way to increase phone calls, emails and clicks to your website. Since your directory listing will "float" to the top of the state directory and stand out among the masses (sorted alphabetically). Get your business name, business logo, mailing or physical address, 1 or 2 phone numbers, up to 255 character summary about your business, your website link, up to 6 photos and the label of "featured listing" and a link to your profile page. Read more at the link below.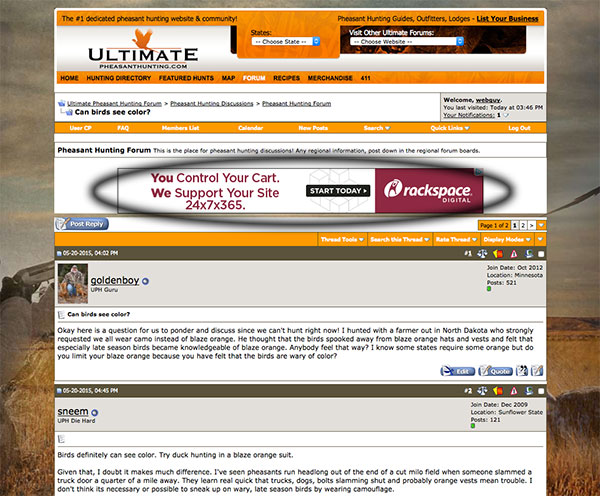 Forum Advertising Packages
Description: Solicit hunts to Ultimatepheasanthunting.com forum to our members via banner advertising, sponsored sections and carry a signature promoting your business. We have a variety of advertising options on our forum.
Corporate Partnership Options
We are currently looking for a corporate partner on our Ultimate Outdoor Network. We have several opportunities on this site or our growing network of websites. If you are looking for a partnership or branding solution, we would really be interested in putting together a custom corporate package.
Testimonials
Advertising Testimonial - "There was a big difference right from the start. When looking for online advertising there seemed to be tons of options but none that could be reached easily. Ultimate Outdoor Network was by far the best when it came to reach-ability. The Ultimate Outdoor Network websites were great and I saw almost instant response from them."
KB Style Adventures LLC
Owner/Operator (719) 691-5642

Kevin Brown
Advertising Testimonial - "I have had my AD up with the Ultimate Outdoor Network now going on two years and I gotta say Ryan's Ultimate Prairie Dog website has brought me a lot of business. Matter of fact, I stay booked up because of the Ultimate Prairie Dog Hunting website. I have just one more thing to say - If your not advertising here or use Ryan's advertising websites then your making a mistake. I won't ever go without it, he has my 100% support! Thanks Ryan."
Texas PrairieDog Hunting
Owner/Guide (806)775~6630

Larry Gene Pate